Precautionary measures for health and safety have forced the entire world to move online. Thankfully, in the world of music instruction, resources like SI Online have made the transition to digital learning easier. However, if it's your first time teaching music in the virtual world, you're going to need more than well-developed instructional videos.
Whether you want to give basic music lessons, explain complex music tools and effects, or simply discuss music theory or history without boring your students, here are some other tips and resources that can help keep your lessons engaging for the smartphone generation.
There's an App for That
One of the true silver linings of this year's events is the rapid development of educational apps. Knowing how to use some of these apps is a must for every virtual music teacher. Familiarize yourself with how to tweak video settings on conferencing apps like Zoom. Use the computational engine app WolframAlpha to expand you and your students' knowledge of music theory and history. Learn to organize class materials using Google Classroom and Google Drive. Right now, your computer is your classroom. And although it might seem small, using the digital tools at your disposal can allow you to create better virtual lesson plans, engage multiple students, and become the best virtual teacher you can be.
Get a Lightboard
This simple trick that's used by many YouTube veterans is an easy way to put an engaging new spin on the usual classroom whiteboard. A lightboard is basically an acrylic plexiglass sheet with LED lights shining through the sheet from its edges. The result is that when you use markers on the glass, anything you write will be lit up by the surrounding LEDs. This glowing effect can be further punctuated by having a black or dark background. And because it's transparent plexiglass, you can write and draw on the lightboard without having to face away from your virtual audience—just remember to flip the video on your livestream/recorded lesson so whatever you write on the lightboard isn't backwards. You can either buy one or build one yourself. Cloud engineer Spencer Smith put together a step-by-step instructional guide on building a lightboard from scratch. For music teachers, a lightboard can be very useful for lessons in reading or writing sheet music, chords, music history, or any topic where a traditional whiteboard may come in handy.
Use Captions Wisely
Maximize the option of adding images to your videos by making use of text captions. On YouTube, ThePedalZone, which is a channel that specializes in guitar pedal demos, shows how captions can be properly used to supplement video. Through captions detailing pedal settings, switch positions, and explanations of how the effects are changing the sound, the channel is able to demonstrate the full features of even the most complex new effects pedals. In their demo of the Empress Effects ZOIA synth pedal which is basically a fully-functional modular synthesizer in pedal form, they managed to simplify the versatile mechanics of the notoriously difficult effects unit. With straight-to-the-point text captions, the demo answered any questions which weren't covered by the video's footage and explanatory audio. Likewise, you can ensure that no crucial information is lost in translation by wisely applying captions to your own customized video lessons. Apart from making complex lessons easier to grasp, it's an extra visual element that makes instructional videos much more engaging.
Watch Yourself
This is particularly crucial for first-time virtual teachers. Take the time to record your live lessons so you can watch footage of yourself teaching. This will allow you to see if you're holding your instrument at the right angle, ascertain the quality of your lighting, listen to the cadence and clarity of your speaking voice, and fine-tune other factors that can affect the effectiveness of your virtual lessons. It's the simplest way to improve your online video presence as a music teacher. Just remember not to be too hard on yourself. The transition to a fully digital teaching space has been hard on both students and instructors alike. But if you keep these tips in mind, you'll be well on your way to becoming an effective virtual music teacher.
---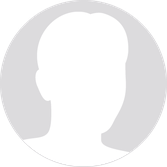 Joana Blicker is a part-time piano teacher and a full-time mother of three beautiful daughters, and she is passionate about helping young people discover the joy of music. When she's not working, cooking, or braiding hair, Joana enjoys urban gardening.