By Amy Carruthers
When a music teacher with a classroom full of instruments and wide-eyed learners is expected to suddenly provide distance learning to students in their own homes, it can create an abundance of anxiety and stress. These are unprecedented times which can potentially be difficult to navigate alone. In this blog, I will provide some useful lesson plans for elementary music teachers to utilize as remote lessons to help ease the transition from in school to remote instruction.
First, let's all take a communal breath right now...inhale...exhale. We are flexible, resilient, and can make this adjustment work! If we share our ideas, we can help each other create useful and meaningful online lessons.
Second, since this is new for most of us, I can only hope that your district is not expecting a "business as usual" mentality. They must understand that remote music teaching in the elementary classroom will be different from music-making as a community in one classroom in a school environment. With that said, here are some ideas that will help you construct relevant lessons for your students through remote learning.
"Instruments of the Orchestra" Lessons
There are plenty of videos on the internet that introduce the instruments of the orchestra. In this lesson, you can have students watch links related to the instrument families and either answer questions, play games, or create an activity related to this topic. Here are some ideas:
Find videos that introduce instrument families. BBC has nice ones on YouTube.
Link a video of the book "The Remarkable Farkle McBride"
Have students play online games that are geared towards listening to the instruments of the orchestra. I like the NY Philharmonic's instrument memory game and also Carnegie Hall's Listening Adventures. BrainPop is another fantastic site, which is usually only for users with a paid subscription but now is open to all users. It offers many interactive lessons for the instrument families.
Find activity sheets on sites like Teachers Pay Teachers that support this objective.
"The Carnival of the Animals" Listening
There are an abundance of videos online that support listening to "The Carnival of the Animals" and plenty of activities that will go beautifully with this listening.
Find a video on "The Carnival of the Animals" and ask students to listen and watch. I found one on Youtube where the music corresponds to pictures of the appropriate animal.
Have older students compare the music of two different animals, such as The Tortoise and The Aviary and discuss their favorite.
Assign activity sheets and have students complete while listening.
For an added bonus assignment, younger students can create a mask or hand puppet of their favorite animal.
Jazz Music Lessons
Find videos that describe Jazz in a child-friendly way. For slightly older students, consider assigning episodes from Jazz Tips with Wynn-Anne Rossi. This series is free, and covers a wide range of jazz eras and artists, and provides creative assignments for students to try at home.
There are tons of additional videos that read stories about Jazz with music playing in the background, "The Jazz Fly" by Matthew Gollub, "Charlie Parker played BeBop" by Chris Rashka (there's a video on Youtube called "Between the Lions Be Bop Episode Clip" that has puppets and music in the background), "This Jazz Man" by Karen Ehrhardt, etc.
Have students compare classical and jazz music by listening to a section of Tchaikovsky's version of the Nutcracker Suite and a section of Duke Ellington's version.
Download free activity sheets to assign.
Note Recognition Activities
Have students play free online note-reading games such as the following:

Whack-A-Note (Note-reading Whack-A-Mole)
Classics for kids has a word-spelling game
"Name that Note" on a teaching ideas website

Download worksheets online to help support note reading.
Lessons on the Music of John Williams:
Have students watch videos that contain John Williams' music. Some videos have John Williams himself conducting his own music.
Have students compare two pieces.
Look for free online resources that help teach concepts. There are some amazing ones on this concept that have done some of the work for you.
Look on Teachers Pay Teachers for inexpensive listening sheets that correlate.
Compare "Lightsaber Duel" from John Williams to The Piano Guys' version. There is a video of The Piano Guys on the internet.
Rhythm Lessons:
There are many rhythm play-along videos on the internet. These rhythm videos are not only helpful for remote learning but also can be used as interactive, non-music substitute teacher plans that students enjoy. Students can use just about anything to play along with the videos at home.
There are a myriad of music worksheets available to you, both free and for a nominal cost.
Vivaldi's Four Seasons and Poetry:
Find recordings of Vivaldi's The Four Seasons.
Vivaldi created each concerto to correlate with a short poem so you can have students listen to each piece (maybe share one season per week) and write a short poem based on sounds heard in the music related to the season.
Afterward, share the original poems with the students. These poems can be found with ease on the internet, although they may need some slight adjustments to make them age appropriate.
Patriotic Music:
NAfME has a webpage devoted to the music of John Philip Sousa and Francis Scott Key. The webpage provides worksheets and links to recordings and other information related to Sousa and Key.
There are plenty of wonderful websites that provide free lessons that are easily transferable to remote learning.
For easy, pre-made lesson plans, there are many available on Teachers Pay Teachers.
Find sing-along videos on the Internet and post so that students can practice these songs at home.
Find play-along videos, where students can play an instrument along to the rhythms of some of these songs.
Games:
There are many websites that provide music activities and games for students. Some websites that usually require a paid subscription are now free. Here are a few sites that will enhance your child's music education.
Although these times are challenging, music teachers are special in that we are naturally creative, adaptive and innovative. Because of this ability, we can regroup and provide valuable lessons, regardless whether we are in the classroom or teaching from home. I hope these ideas can be useful to you and hope you will share them with your colleagues, which in turn, will perhaps provide an opportunity for more collaboration. Together, we can make this adjustment, together, we can provide content-rich lessons, and together, we will get through this. Stay healthy!
---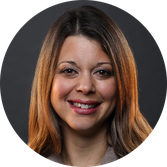 Amy Carruthers is an elementary classroom music specialist and a choir director in the Northport-East Northport School District on Long Island and has taught there for 18 years. She has certification in various modalities such as Kodaly, Orff and World Drumming techniques and is an active member of major organizations such as ACDA and AOSA among others.