By Jen Rafferty
Quarantine day number...who the heck knows. I don't know about you, but I have been experiencing this with various degrees of "I'm okay! I got this!" to a profound sense of grief for the life and routine that I had before. Both are true, sometimes on different days; sometimes, in the same moment. When we first were ordered to stay at home I wrote the blog post Keep Calm and Breathe On, and now that we are navigating through this new reality, it's time for a check-in. A lot has happened in the last few months, and it's difficult to process all of it. However, before we dive in, I invite you to focus on your breathing by doing the following exercise:
Place the tip of your tongue at the back of your top teeth. Inhale and exhale through your nose. Try it again...this time, slower and notice the moment when the inhale turns into an exhale, and then turns around again back to an inhale. Do this four times, and notice how you feel. Most of the time we breathe without thinking about it, but intentional breathing can help you in more ways than you might think.
Drown Out the Noise
There is much to be worried about with uncertainty looming at every turn. More often than not, most of us have more questions than answers. What will schools look like this year? What digital platforms should I use? How can I keep students engaged through a computer screen? What does re-entry into schools mean for music teachers? Will I be teaching from a cart? How do you make a virtual choir? Am I on mute? …so many questions!
The noise of these questions can be overwhelming which is why you must find a way to take care of yourself. Remember, put your oxygen mask on first, then help others. You need to be your best self for your students and your school community, and that cannot happen if you are drowning in the noise. So, let's pivot to how to do this.
Redefine Self-Care by Being Self-Aware
While self-care is very 'buzzy' right now, I want to qualify what self-care really means. Pre-COVID-19, for me, self-care might have meant getting a manicure, going to a yoga class, splurging for a massage, or carving out some 'me-time." But now, nail salons, gyms, and spas are not really an option, and it seems as if all I have is "me-time." So how can we take care of ourselves?
It is important to be reminded that self-care isn't a one-off event that we do once in a while. Self-care should happen all of the time. It's about being self-aware about how we are feeling and thinking so we can give ourselves what we need, when we need it. So maybe the question shouldn't be "what does self-care look like?" but, "how do I know what I need?" This type of self-awareness takes practice, but it is worth the work. And now, amidst the chaos, is a great time to get to know yourself.
Breathe Intentionally
First, you guessed it, breathe. Intentional breathing connects our mind with our body. It has the ability to lower blood pressure, calm our minds and can help us relax. There is a lot of instability underneath us as we walk through our days of what used to feel like solid ground. It can be easy to spin with all of the "what-ifs." When we are stressed, we even hold our breath sometimes; we literally stop breathing. Intentional breathing will help keep you rooted in your body without letting your thoughts run away with what might be.
Try this: set a timer three times throughout the day. When the timer goes off, notice your breathing. Is it tight? Relaxed? Fast? Are you holding your breath? Then do the breathing exercise mentioned above. Notice what happens to your body as you shift into an intentional breathing pattern if only for a few breaths. These crazy times call for innovative problem solving, and when we are in a state of stress (or distress) we are not capable of thinking creatively to help solve these problems. Breathing helps us find balance to return to a place where we can think creative thoughts.
Align Your Free Time with Your Values
Self-care is about valuing your time. It may seem like we have all of the time in the world right now, but recently I find myself thinking that my time may be even more valuable than before. While our busy on-the-go lives may have halted, this abundance of time comes with an opportunity to start reprioritizing how you spend it. On the couch? Working endlessly on plans for the school year? Reading? Connecting with friends and family? Trying something new? It's easy to let the hours slide by and then before you know it, another day has come and gone. Caring for yourself means purposefully spending your time in a way that aligns with your values.
Again, start to practice self-awareness to understand what your self-care should look like. Take stock of how you feel when you are doing certain things. Do you feel refreshed? Recharged? Drained? Tired? Bored? This past March, the rug was pulled out from underneath us and our daily busy lives now seem like a distant memory. The things that used to fill us up (our students, our music, our colleagues) are just not there in the same way. It is difficult to recapture that feeling. And while it is important to mourn and grieve the things we've lost, this is at the same time an opportunity to find that feeling in some sort of variation. Notice how you feel when you are going about your day, and do more of the things that make you feel good. This isn't necessarily about exploring new passion projects, although on some days, it might be. To be honest, it has been difficult for me to find the creative spirit for passion projects while in the midst of this pandemic. But when those creative moments come, I grab on to them and ride the wave.
Reminder! **BREATHE**
Listen to You
Self-care is also not about indulgence (although occasionally I use "self-care" as an excuse for eating way too much chocolate ice cream). It's about listening to yourself and honoring where you are. If today is a stay-on-the-couch-and-binge-watch-Netflix-day, then do it. However, remember to keep tabs on how you feel. Now is a good time for reflection and learning. Some days will be hard, tedious, and extremely challenging for a variety of reasons, both personal and professional. Try to take it one day at a time because in this world where everything is rapidly changing, it's hard to plan too far ahead. Grant yourself grace. This is also a form of self-care and self-awareness. We are musicians — an interesting breed of perfectionist. When we don't accomplish what we want, to the level in which we are used to, it's easy to feel an additional layer of grief. Take a breath, and be kind to yourself.
Finally, make music. Not just for your students, but for you. Sing, play, write! During this time at home, self-care can be about remembering the inspiration that compelled you to teach music in the first place. Find it and feed it. It's good for your soul. Reconnecting to our music is something that can unlock some of that creativity that is being held captive by our worries and anxiety about the future. The joy that music brings is a very powerful force, and even for just a few minutes can transport you to a place of peace and calm. How fortunate we are to have this gift within us already. Use it. And while you are doing it, don't forget to breathe!
---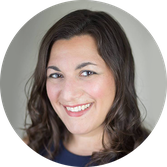 Jen is currently the Chair of Cortland Music Department in Cortland, NY and teaches middle school choir and general music. She is known for her excellence in teaching, receiving the regional Apple for the Teacher Award and the Cortland Peer Recognition Award. Visit Jenrafferty.com and follow her on instagram @jenraffertymusic!