By Anna Wentlent
Like many of you, I am anxious about the future of education and of music-making specifically. No one knows what the next school year will look like. We are living through difficult times, made all the more anxious by the uncertainty that permeates every facet of our lives. For most of us, teaching music is not just a job—it is an identity. Without my classroom, my students, and my program, I feel lost at sea. I could cry thinking about how much I miss singing with my students in rehearsal.
There is a kind of magic in the air when humans perform together—whether that is singing in a choir, playing in a band, dancing in an ensemble, or playing in a basketball game. The brain, heart, and muscles work together to allow you to transcend the moment and give yourself completely to the task at hand. I have never felt more alive than when playing the piano in a pit orchestra: decoding the music notation in front of me, translating those symbols to minute physical actions on my instrument, following the direction of the conductor, and responding to the actors on stage, all while subconsciously feeling and moving with the subtle push and pull of my fellow musicians. Those are thrilling experiences. My life feels incomplete without them.
It is a sad irony of our current shutdown that we are being denied the opportunity to make music together just as the educational value of that experience has never been more evident. Singing or playing an instrument—particularly with others in an ensemble—has been shown to boost the immune system, improve lung health, release endorphins and stimulate the release of oxytocin, promote higher levels of concentration and focus, enhance one's ability to work with others, offer social reassurance and support, and provide a powerful release for human creativity, self-expression, and emotion.
As a choral director, I am reassured by the fact that humans have persevered through pandemics, famines, and world wars, and all the while, they have kept singing and using their voices to entertain, to express emotion, to tell stories, and to protest and draw attention to injustice. There is no human culture, no matter how remote or isolated, that does not sing. As composer Howard Goodall said, "Singing is a basic human activity, as fundamental to our wellbeing as, say, laughter."
I have decided to give myself time to grieve that loss. Last week, I listened to Joseph Martin's iconic choral "The Awakening" at least ten times. I would be working on a dull administrative task when the lyrics would start running through my mind, and I would stop what I was doing to go find a quality performance on YouTube. That's okay. Any opportunity to bring awareness and clarity to my emotions is a good one.
I'm also going to use this time to focus on the rebirth and renewal of my program. My students and I have made it through the last few months and we will make it through the next year. I am having regular conversations with my colleagues and my student officers about how to best make it through. We are stripping down our program to its primary components:
First of all, we need to be together. That may have to be spread out several seats apart in the auditorium or arranged in a circle on the tennis court, but the value of being together in the same physical space cannot be overstated. Even if that can only happen a handful of times or in divided small groups instead of my traditional large choral ensembles, I'll take what I can get and supplement with online meetings.
Next, we need to work on personally meaningful music. Music theory and sight-reading tasks are important, but they aren't enough to sustain us through a year. Our limited time together may mean fewer pieces and we may have to do most or all of our actual practicing alone at home, but that's okay. Our students have chosen to be in band, chorus, and orchestra because of the combination of self-expression and social connection. They want to make music together.
Finally, we need viable performance opportunities. I'm trying to think beyond the typical winter and spring concerts that may not be able to happen until a vaccine has been found. Is it an outdoor concert in the late spring? An evening of multiple mini-concerts, each limited to a small group of friends and family members? A live-streamed concert on YouTube or the local television station? Virtual choir videos of individual singers put together using technology? I will be exploring all of these options and more over the coming months, with the help of my administration, colleagues, and student officers. Thinking about the future gives me hope.
---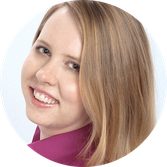 Anna Wentlent is an educator, music editor, author, and piano accompanist. She attended the Crane School of Music at SUNY Potsdam (music education), York St. John College (community music), and Boston University (educational leadership and policy studies). She currently resides in Boston, Massachusetts, where she is the Choral Director/General Music Teacher at Coolidge Middle School in the Reading Public Schools.