By Mallory Byers

It's that time of year when private music teachers around the world are getting concerned. Summer is here, and students are letting us know about vacations, camps, and other things that will be keeping them away from music lessons in the coming weeks. We may even have some students asking to take the entire summer off!
There are policies and plans that we can put in place ahead of time to prevent a drop in income over the summer: year-round lesson policies, evenly distributed tuition payments, summer camps and workshops, wedding and other performance gigs...but what do you do if you find yourself without a plan?
First of all, don't panic. You still have plenty of options. Here are a few suggestions of ways to increase your income over the summer:
1. Double up lessons with precocious and committed students.
There really are families out there that are willing to pay for twice a week lessons over the summer. There may or may not be any currently in your studio, but it never hurts to ask! I've had several families take me up on this in years past.
2. Be flexible.
This is more of a mindset/operational shift, but it can work wonders to help you teach more lessons over the summer. Because students aren't in school during the summer, they often have more flexibility at other times during the day. If they have an afternoon camp one week, I'm more than happy to teach their lesson in the morning that week. If they're going to be out of town over a long weekend, we can often have our lesson on a different day. If a student is going to be out of town for a few weeks, we might do a few extra-long lessons before or after their trip to make up some of the time.
This may seem like a logistical nightmare, but technology has made it pretty simple to set something up that does most of the work for you. There are a number of online scheduling systems that will allow you to set the hours you're willing to teach and have clients select lesson times that work for them. Even as a traveling teacher, I've found this option to be quite practical. If a client chooses a slot that doesn't work because I'd be coming from another end of town, I can just reach out to them with a time that might work better.
I've found that the benefits far out way the costs when it comes to schedule flexibility during the summer months. Yes, your schedule may be a little less predictable, but you still have control over the hours you teach, and you will find that you have far fewer canceled lessons if your clients know that rescheduling is an option.
3. Offer summer lesson packages to students on your waiting list.
I do this every year! This is a simple and quick way to reach out to those people on your waiting list who have been wanting to take lessons with you. We all have gaps in our schedules in the summer, or at the very least, extra time to teach in the mornings and early afternoons, since we don't necessarily have to be limited by after-school hours. We might also have some students who have taken long vacations or a few months off over the summer. I usually take on more students over the summer than during the school year so that I have some cushion to cover for more frequent cancellations. This is a perfect way to fill in those spaces without having to worry about fitting them in when school starts back up again.
Here's how I package these summer offers:
I sell them as pre-paid lesson packages (6, 8, 10, 12, etc. lessons) for a flat fee. They pay upfront for all of them (or in two installments for larger packages), and we can schedule them at either a regular weekly slot or on a week by week basis, depending on their schedules.
I can't guarantee a place in my Fall Schedule, but anyone who signs up for these summer packages immediately moves to the top of the list if I do have openings in the Fall.
If you don't get enough bites from people on your waiting list (or if you don't currently have a waiting list), print off some fliers; reach out to friends, neighbours, and current clients; and maybe run a few Facebook Ads to advertise your promotion.
We can't expect things to be business-as-usual in the summer, and vacations and cancellations are inevitable, but with a little creativity, this doesn't have to mean a big slump in income.
---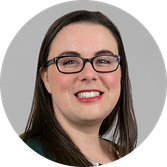 Mallory Byers comes from a family of musicians and has been running a vibrant piano studio in Los Angeles since 2012. She is passionate about helping students fall in love with music and keeping them engaged in their learning, and she specializes in teaching popular styles and preschool students. She has been featured by Piano Bench Magazine, the Upbeat Piano Teachers, and the Piano Parent Podcast.